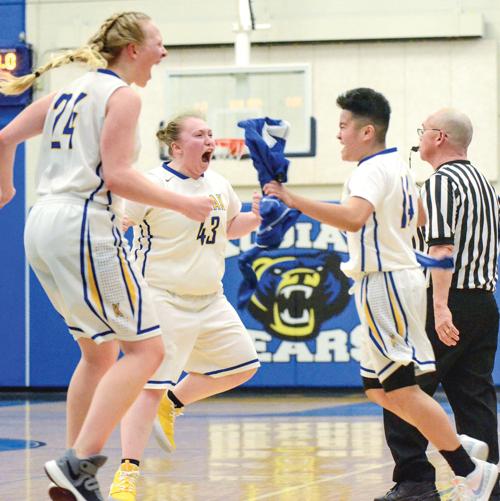 As featured on
Kodiak players busted out of the locker room and broke out in melody as they ran down the hallway. 
Northern Lights Conference play begins in earnest this week, so it is time to unveil the Dai…
Alistair Gardiner, agardiner@newsminer.com

Updated
Updated 12:20 p.m.: RavnAir Group today announced that it is further reducing its operating fleet from 30 aircraft to three, due to the "dramatic and continuing 90% reduction in passenger revenue bookings" resulting from the ongoing coronavirus outbreak. A statement sent by the airline to the Fairbanks Daily News-Miner states that it "has been forced to take further actions to drastically cut costs."
By Erin McGroarty and Dorothy Chomicz, emcgroarty@newsminer.com, dchomicz@newsminer.com
"All in-state travel between communities, whether resident, worker, or visitor, is prohibited unless travel is to support critical infrastructure, or for critical personal needs."
Erin McGroarty, emcgroarty@newsminer.com

Updated
Updated 8:15 p.m: This includes three new cases in Fairbanks, bringing the community total to 30, and two new cases in North Pole, bringing the community total to 10. Additionally, the state has extended two previous health mandates that were set to expire in the coming days.